Alicia Kinard, President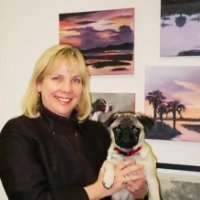 Alicia Kinard is an accomplished artist and the President of Artistic Design and Construction. A native Charlestonian, Alicia founded the company more than a decade ago with the goal of making every home a work of art and the journey of building a home as rewarding as the destination. Since then, she has earned a solid reputation for quality construction of Low Country coastal, traditional and cottage-style homes with artistic detail. She maintains a collaborative and well-executed process for excellence in home building management that her clients and colleagues value.
She is a leader in the home building industry, serving as a Women's Council Member with the National Association of Home Builders, receiving the honor of distinction as a Certified Master Builder and a PRISM Award for Service Excellence by the Charleston Home Builder's Association.
When she takes time away from home building, Alicia enjoys photographing and painting the beauty of the Low Country. She has a pioneering spirit, a passion for home building and a great love for people. Working with Alicia, you will discover her genuine warmth and her passion for making your home a work of art—a passion that carries throughout her staff and company.